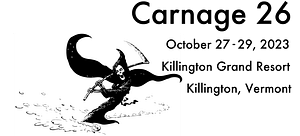 ---
I will be attending Carnage 26 in late October.  I will have an information booth with samples in exchange for an e-mail address.  It will be un-manned.
I will also be running 4 miniatures events.
I hope to see you there.
---
Friday 1PM – Event 161
Battle of Mollwitz – 1741 – First Silesian War
The Battle of Mollwitz was fought by Prussia and Austria on 10 April 1741, during the First Silesian War. It was the first battle of the new Prussian King Frederick II, in which both sides made numerous military blunders.  Rules used are Twilight of the Soldier Kings
Friday 7PM – Event 200
AWI – Battle of Brandywine
George Washington prepares to defend the road to Philadelphia from the British General Howe and his Hessian mercenaries. Washington chose the high ground in the area of Chadds Ford to defend against the British advance. On the morning of September 9th Washington placed his troops along the Brandywine River to guard the main fords. Washington hoped to force a fight at Chadds Ford, an advantageous position. Rules are Hold The Line. This game is meant to be a light hearted "toy soldier" style game.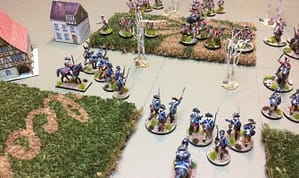 Saturday 1PM – Event 165
D-Day +1 – US Forces
On the night of June 5-6th, a massive airborne assault dropped three divisions into Normandy. The following Morning elements of the US Army landed. Pick up the fight on D-Day +1 and breakthrough. Units are battalions strength, scale 12mm Rules used are D-Day to Berlin.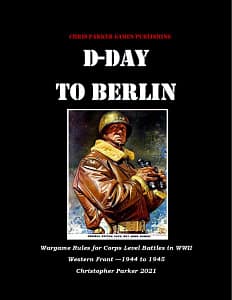 Saturday 7PM – Event 205
Breakthrough to Bastogne
General Patton orders 3rd Corp to breakthrough the German cordon around Bastogne and rescue the 101st Airborne Division. D-Day to Berlin is a new set of Corps level rules. Maneuver units are battalions and players command a full division. Miniature scale is 12mm. The game is played on a gridded table top. Rules used are D-Day to Berlin, Supplement used will be Relief of Bastogne.
Hits: 17