---
Huzzah! Con 2023 will take place from 19 to 21 May 2023 at the Hilton Doubletree in Portland, Maine.
Our 2023 motto is "Turning Points" and we will have a feature game based on the "First Battle of the Marne".
The convention offers miniature games, board games, hex games, vendors as well as some round table events.
---
Day of Battle (DOBPOD.COM) will have a boot at the convention.
My goal is to educate the gamer about the lines we carry and how easy and inexpensive it is to have us print for them.
If you are going to attend and would like an order delivered to you there please let us know.  There sill be no shipping fee.
---
Events I Will Host
Friday night will be a Seven Years War game using Twilight of the Soldier Kings.
Saturday afternoon and evening I will run two different Battle of the Bulge games using D-Day to Berlin.  One will be the Relief of Bastogne and the other will be the 6th Panzer Armee attack in the Bulge.
Sunday morning I will run a WWII battalion level game using the rules "1944", published circa 1972 by The New England Wargamers Association.
---
I will also be donating a number of items to the auction.  Including a NIB Elegoo Resin Printer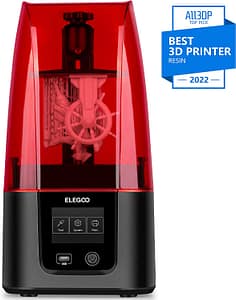 ---
A special item I am donating to the auction are a number of 40mm figures that Peter Rice painted for me.
One is an amazing painting of Richard the Lionheart.
The other is a 6 piece collection of Robinhood and his Merry men.
---
Hope to see many of you there 🙂
Chris
Hits: 99