Description
Three figure set of mixed Russian Cuirassiers poses
Miniatures are plastic
Miniatures are gray
Heads and right arms may need attaching
Feathers are not historical on the hats.   They can be clipped off.
Designed by Madox 3D
---
Example of our miniatures next to a leading US brand for size comparison.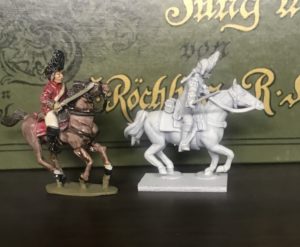 Hits: 2