Russ Lockwood's Newsletter May 2022
I wanted to mention to my readers (and thank you for sticking with me) that my friend and editor Russ Lockwood puts out an amazing, FREE pdf newsletter almost every month.  You may have seen me submit posts from some previous ones he has sent me.
---
This Months Table Of Contents
This AAR concentrates on several War of the Roses games, plus a little WWII, and the usual selection of Books Reviews.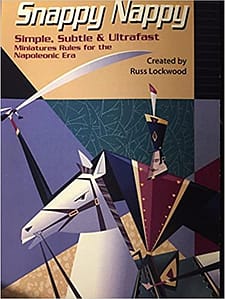 Battle in the Baltic: UK vs USSR 1918-1920
British Gunboats of Victoria's Empire (New Vanguard 304)
Corsair Down: WWII Tales of Rescue and Survival
F4U Corsair vs A6M Zero-Sen (Duel 119)
Brigate Rosse: Italy 1970-1988 (Europe at War 15)
C-17 Globemaster III (Legends of Warfare).
Operation Cactus: Maldives 1988 (Asia at War 26)
B-36 Peacemaker of Cold War (Combat Aircraft 144)
The Eagle and the Dragon (historical fiction)
The Last of the Romans: Fight or Die (historical fiction)
The Collapse of Yugoslavia: Essential Histories
Focke-Wulf Fw190 (Eagles of Luftwaffe 1)
Gotha Aircraft: From London Bomber to Flying Wing
Britannia World's End: Book 2 (historical novel)
Leaving Gettysburg (historical novel)
The Last One Out: Yates McDaniel WWII
Panzer Soldaten: Italian Blackshirt Division
Forgotten Tanks and Guns: 1920s, 1930s, 1940s
Waffen-SS at Arnhem: Images of War
Waffen-SS in Normandy 1944: Images of War
When the Shooting Stopped: August 1945
Waking the Bear: Wargaming Great Northern War
Enjoy!
Russ
---
Download Russ's April 2022 News Letter.
If you would like to ask him to add you to his list you can email him at this address.  it will reach him
RLockwood1@chrisparkergames.com
Hits: 196