Cool
A new Longboat measuring over 7″ with a crew of 10 figures is now available.  The best part of this is that the crew face the correct way if rowing and the seated soldiers now have the musket resting on the seat between their knees.
This is available in Tricorn, Fau Mitre Cap, Bearskin Helmet and Light Infantry cap.  Just mention the one you want when you order it.
Also the Rowboat has redesigned so the rowers are facing the correct direction and the infantry also have the musket resting on the seat.
---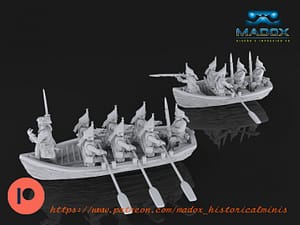 longboat and crew
New sitting Crewman with upright musket.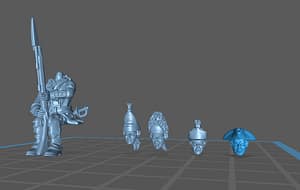 Hits: 187