Description
Light Bobs
Wargames Rules for the American Revolution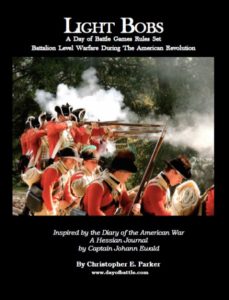 Retail $24.00, digital $20.00
These rules are downloadable only from this website.
On your order completion you will be sent a link via your e-mail where you can download the file.

For a printed copy go to On Military Matters
The rules are named after the nickname given to the British Light Infantry in the period.
Hits: 2755